OCTOBER 3 – OCTOBER 14, 2017    /////    FORT WORTH, TX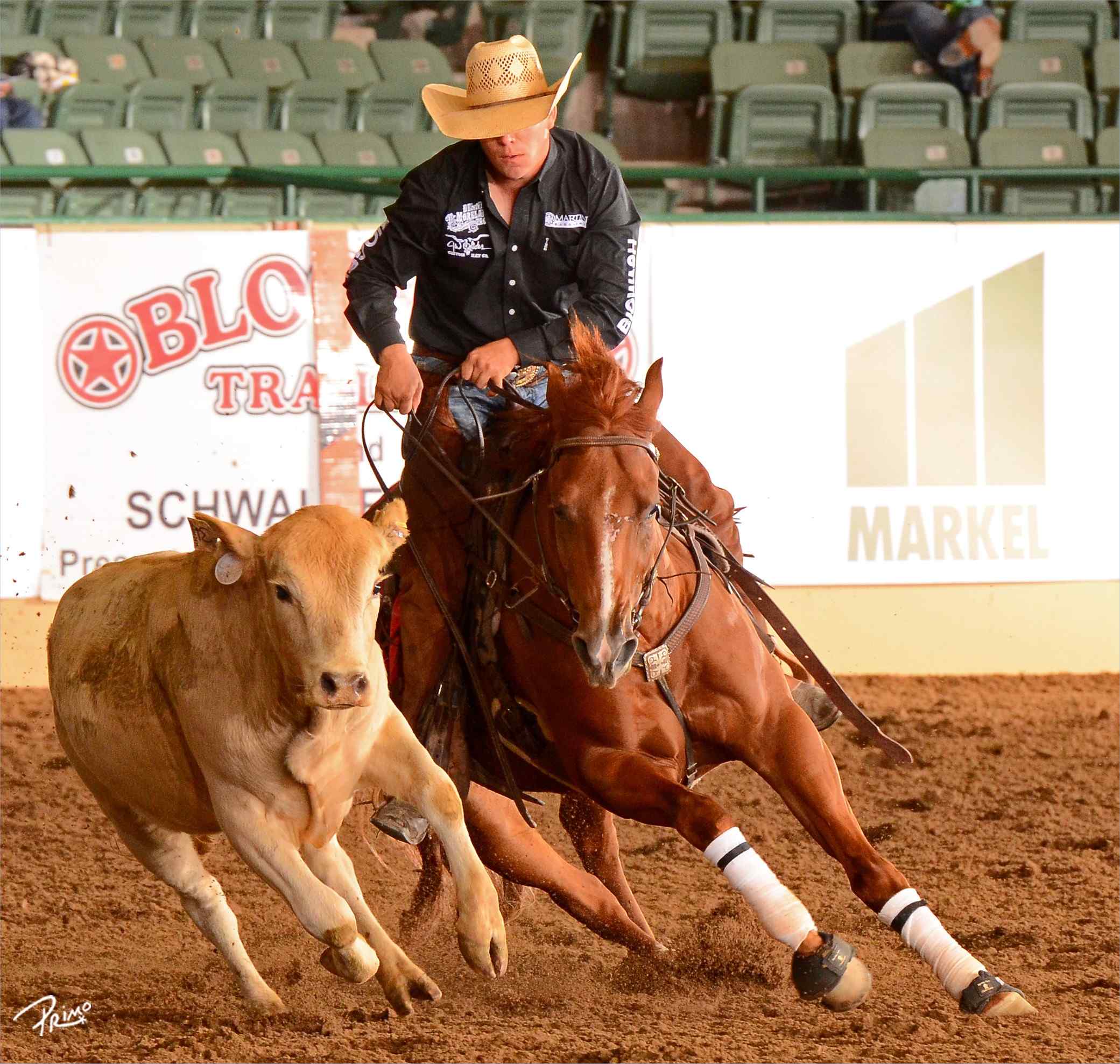 2016 Futurity Open Champion Kelby Phillips and Duals Lucky Charm, owned by Mike and Robyne Stewart. Primo Morales photo
From humble beginnings in 1970, with a mere 27 entries, the National Reined Cow Horse Association Snaffle Bit Futurity has flourished into one of the most prestigious and exciting events in the Western performance industry. Many cow horse enthusiasts describe their first Snaffle Bit Futurity experience as the reason they became hooked on the spine-tingling sport. Hundreds of horses and thousands of fans from across the U.S., Canada and overseas make the journey to the Futurity each year.
Thrills, and sometimes spills, abound as 3-year-old horses test their athleticism in a trio of demanding events: herd work, rein work and fence work. The reward for the best performance is the $125,000 first-place Open Championship paycheck, and the total payout for all the divisions at the show is expected to top $1.1 million. Other Futurity activities include the NRCHA Hall of Fame Banquet; the enormous Best of the West trade show; the Snaffle Bit Futurity Horse Sales; and horse show classes for horses age 4 and older.
Limited Age Event Added Money totaling $606,419 includes $491,419 total added to the Open, Cinch Intermediate Open and Limited Open.  $100,000 is added to the Discount Tire Non Pro Futurity along with $5,000 added to the Level One Limited Open, the Amateur and the Non Pro Limited Futurity.
Horse Show Added Money totals $33,500 and includes a $7,000 Added Open Bridle and Open Hackamore and $3,000 added Non Pro Bridle and Non Pro Hackamore. Again this year is the Zoetis AQHA Ranching Heritage Challenge.

HOTEL INFORMATION
SpringHill Suites Fort Worth University
3250 Lovell Ave, Fort Worth, TX 76107
Group Code: NRCHA Snaffle Bit Futurity Attendee
Phone: 817.878.2554
Online Reservations
Courtyard University
3150 Riverfront Dr, Fort Worth, TX 76107
Group Code: NRCHA Snaffle Bit Futurity
Phone: 817.335.1300
Online Reservations

ENTRY INFORMATION / SCHEDULE
2017 Snaffle Bit Futurity Terms and Conditions – includes Futurity Entry Form
Coming Soon
Hackamore Classic and Horse Show Information

Trade Show Information
Fort Worth Things To Do
SLOTS FOR SALE
Open Slots
5/15/17 – Cathy Corrigan Frank – Contact Corey Cushing – 602.363.3621

Non Pro Slots
None at this time. Please check back.


2018 Dates: TBD