June 12-18, 2017 /////   Paso Robles, CA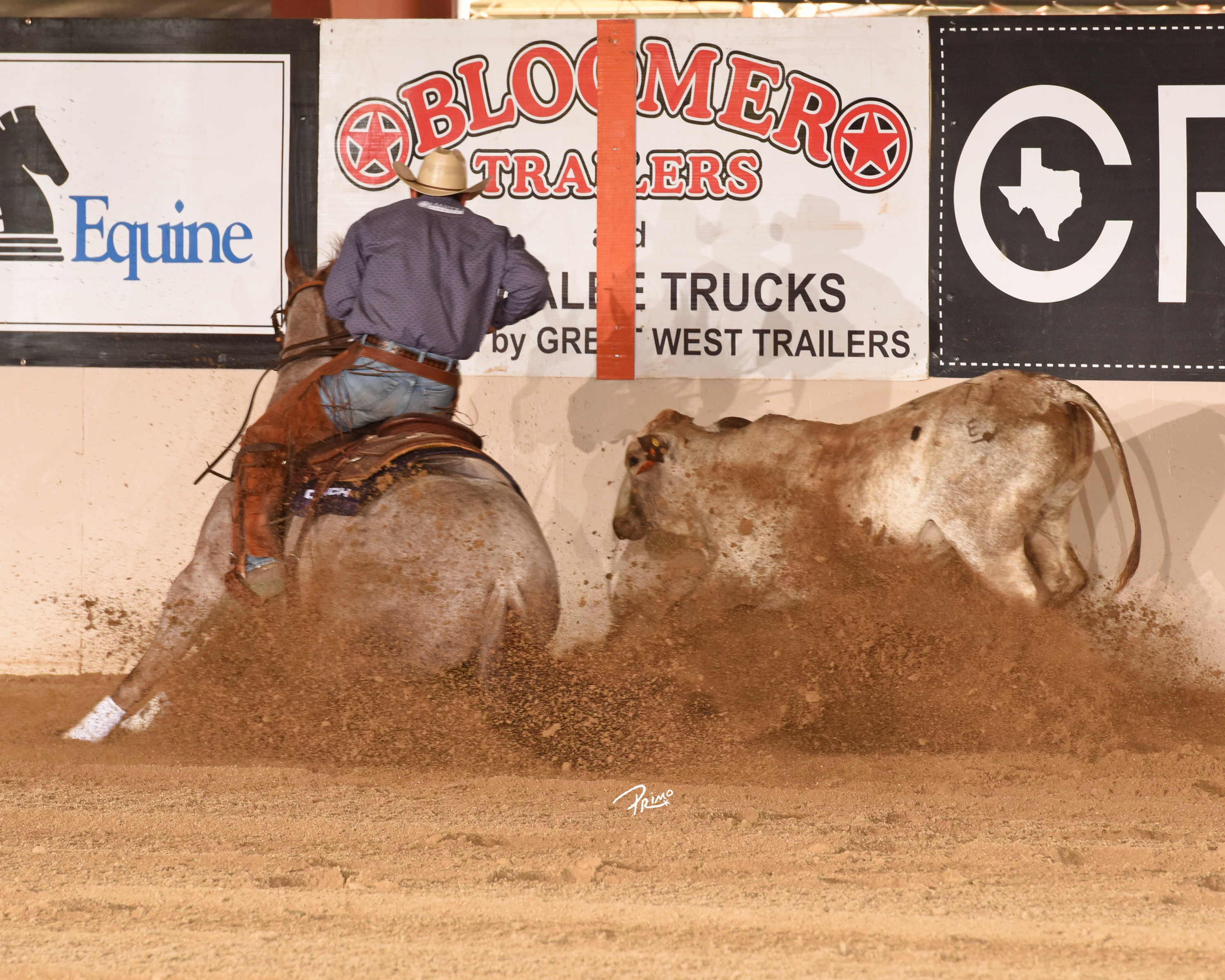 2016 Open Derby Champion, Some Kinda Merada, owned by Cable Creek ranch and shown by Todd Bergen.
At the NRCHA Derby, juicy paychecks await four and five-year-old horses, many of which competed at the Snaffle Bit Futurity when they were three. Horses may be shown in either a snaffle bit or a hackamore. They are judged in three challenging events: herd work, rein work and cow work, with a preliminary round of competition to determine who will return for the clean-slate finals. The Derby features nine divisions to suit all levels, from million-dollar riders in the Open, entry-level competitors in the Amateur and Non-Pro Limited, and everyone in between. Another NRCHA Derby highlight is the $50,000 added Holy Cow Performance Horses Bridle Spectacular. The Derby is held in Paso Robles, a charming city on the central California coast, the heart of reined cow horse country.
Limited Age Event Added Money totaling $130,000 includes $100,000 added to the Open and $25,000 added to the Non Pro.
The CD Survivor Memorial Open Bridle Spectacular has $50,000 added money.
Horse Show Added Money totals $19,500 and includes a $5,000 added Non Pro Bridle Spectacular.
EXHIBITOR INFORMATION:
Schedule – as of May 31
Exhibitors Packet (including entry form)
Best of the West Trade Show Information
Host Hotels:
Adelaide Inn          You must CALL to get the NRCHA blocked room rate.
1215 Ysabel Avenue
Paso Robles, California  93446
Phone: 805.238.2770  Toll Free: 800.549.PASO (7276)

Courtyard by Marriott Ask for the 2017 NRCHA Derby rate!
120 S Vine ST
Paso Robles, CA 93446
805 239 5511
Courtyard Reservations
Please be advised that the rate will say $199+ tax/night for all reservations, but will be adjusted to $149 for Sun-Thurs before check-in.

2018 Dates TBA