October 7 – 20, 2018 ///// Fort Worth, Texas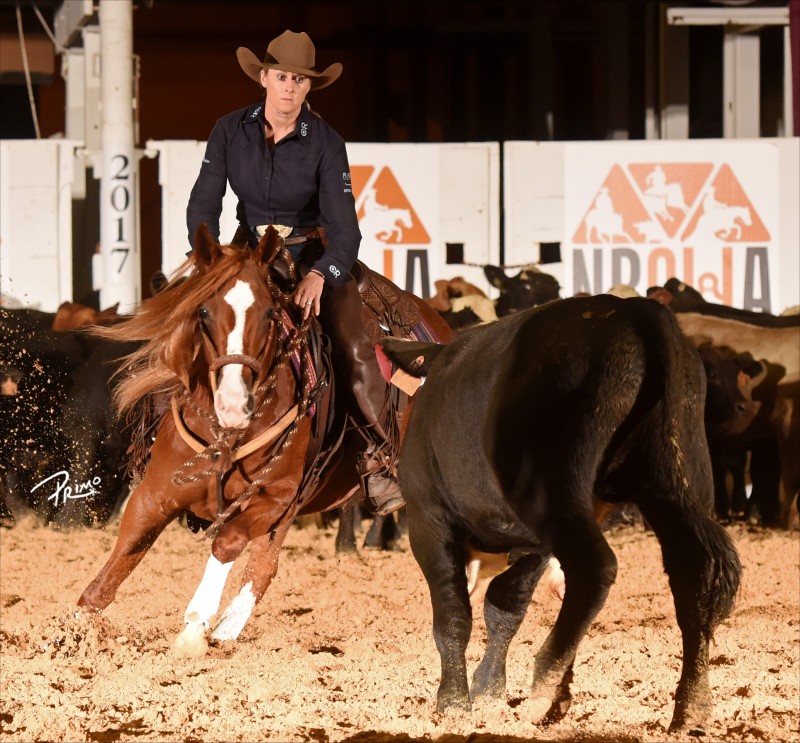 2017 Hackamore Classic Champion was Sara Dawson from Perrin, Texas. She rode Shine Smarter (WR This Cats Smart x Shiney Tari x Shining Spark), a mare owned by Linda Mars to the title. Primo Morales photo.
Continuing in 2018, this event will be held in conjunction with the Snaffle Bit Futurity in Fort Worth, Texas.
This event is for horses five years of age and under that have never been shown in a bridle down the fence at any judged reined cow horse event. Horses are shown in a traditional hackamore with closed reins in herd, rein and cow work.

2019 dates: TBD